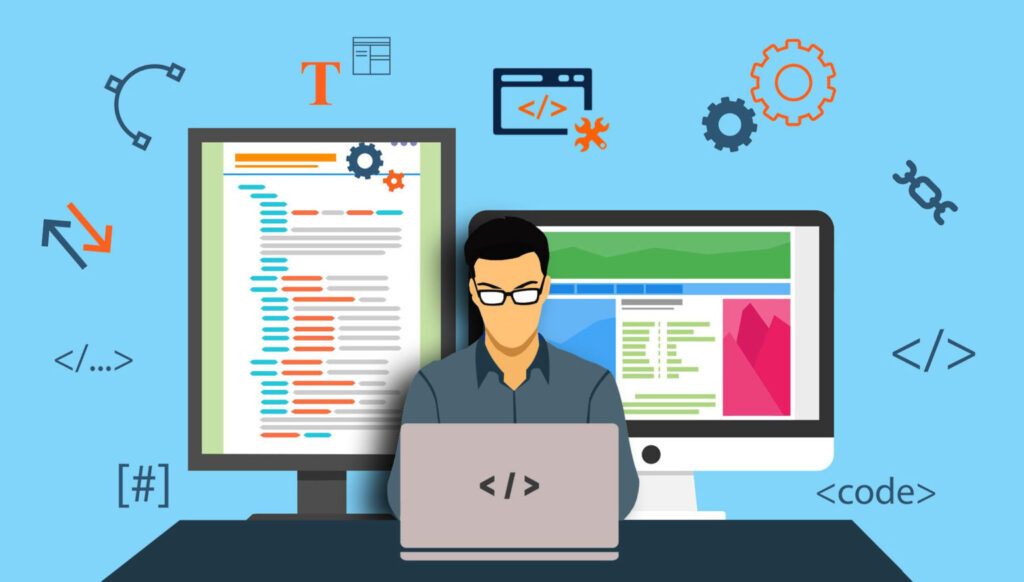 Today's lifestyle and business are technology-driven, which allows you little to no option but to pursue web development services to keep up. Regardless of your company's physical location, it would be best if you established a significant web presence for visitors to find you and become potential customers. That's why you should outsource Smart Newtech Solutions web development services to help ensure you satisfy your goals.
What is Web Development?
Web development refers to the work directed to creating, building, and maintaining websites that run online on a browser. It's to ensure that your website gets top-notch performance and the perfect user experience and ranks top in Google search results.
Types of Web Development
Our team has a knack for building websites and web applications. There are three main types of web development:
Front-End Development
Back-End Development
Full-Stack Development
The services are provided depending on your needs, thus the need to know the distinction between the three.
Front-End Development
Front-End web development deals with the side of the website that users view and interact with in their actions. Our Front-End Developers work on translating visual ideas and web designs into code and possess strong knowledge of programming languages like HTML, CSS, and JavaScript. They also ensure that the sites they create work on any device, test the website, fix the bugs detected in the web development task, and provide the website alignment with best SEO practices.
Back-End Development
Our Back End web development focuses on the less seeable side to the user by ensuring the smooth running of your website's functions. They do this by creating the blueprint of your website and maintaining its hosting services, server, database, and network. Back-End Developers are responsible for the structures that ensure your computer applications are responsive and execute their functions with the desired speed. Our Back End Developers are experts in side server languages like Python, Ruby, and PHP and tools like MySQL, Git, and Oracle.
Full-Stack Development
We offer Full-Stack web development services that take care of both Front-End and Back-End web development. We recognize that you might be looking for a holistic approach to your business needs; thus, we can provide Full-Stack developers that are experts in using the tools for the other web development options. If your project requires complete circuit management, then Full-Stack web development is the way to go, no matter the problem's size or difficulty.
Web development helps your business in the following ways:
Expand your Network: A perfect web design guarantees organic traffic and improves your reach to help you get more customers to visit your business.
Improve Reliability: Nothing upsets potential customers like discovering that you're unreliable. We'll ensure your website gives your business the highest credibility outlook that leads customers to leave positive reviews.
Clear Communication: Your website should make it effortless to communicate with your customers and respond to their feedback. Your customers need to know that you care.
Contact our experienced techs at info@smartnewtechsolutions.com or call (786) 659-9047 for web development services or our other services