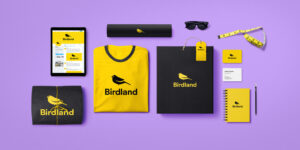 Your business needs a perfect logo design to support you in establishing an impactful brand identity. The logo is the introduction that potential customers face ahead of anything else and makes you stand out. At Smart Newtech Solutions, we help you identify your favored logo design, discuss the cost, and work on a final product that uniquely communicates your brand's vision.
Let's see how.
Designing your logo
Our experienced designers can create a valuable logo for your business to help you cope with modern industry trends. Take a look at our services:
Abstract Logo Design
An abstract logo is simple in style, and people can easily recognize it in passing. Our professional logo design services sometimes recommend abstract designs because they ensure customers remember you and make it difficult to be mistaken for another brand. This design process is simple, and we require a short project description from you, but we still guarantee to deliver your custom logo design.
Typographic Logo Design
We provide quality typography logo design that improves brand recognition and precisely communicates your intentions to your customers. Our experts use distinctive colors and premium fonts that guarantee to produce a bright, captivating, and comfortable feel. You can arrange to engage our innovative team to get your typographic logo designs right.
Animated Logo Design
Once you share your logo ideas and concept with our experts, we can produce the best animated designs that communicate your brand message. We are willing to help you achieve the success you desire by offering the following animated logo design services:
Rotating Logo Animation: We make logos appear as if rotating to add advantage and make them look unique to your customers.
Transformational Logo Design: These creative logo designs allows more than two versions of the same logo to transition into each other, making it appealing to the eye.
Logo Reveal Animation: Our professionals can help social media and digital marketing companies to have short videos that run and eventually reveal the logo.
Hand-Drawn Logo Animation: We use the best logo design software to animate using various hand-drawn frames. Many business owners prefer this technology.
3D Logo Design
We are in the age of 3D. Our experts produce business logo designs for many other ventures, including technology companies and real estate businesses. A perfect 3D logo design keeps it simple and to the point while preserving the intent and details of the final product. These 3D designs are the ideal cure for many companies' fear of simple and dull logo designs.
Logo designs are a blend of typography and images. Here are the types of logos that you may like to create depending on the vibe you want:
Wordmark
Lettermark
Abstract Mark
Emblem Logo
Mascot Logo
Combination Mark
Pictorial Mark
Dynamic Marks
Smart Newtech Solution ensures your brand gets a competitive edge against other businesses and gains client trust. We achieve that goal by providing that your logo designs are simple yet detailed and convey what your business is all about.
For excellent logo design services, contact us at info@smartnewtechsolutions.com or call (786) 659-9047 to get quality designs for less.